Get a Great Loan Value!
If you are a veteran and want a great home loan, then you need a CalVet Home Loan. You'll find the CalVet Loan will save you money and provide protection for your home and investment. CalVet has expanded eligibility so that most veterans (including those now on active duty) wanting to buy a home in California are eligible, subject to financial qualification and available bond funds (see restrictions for peacetime-era veterans).
Eligibility
Nearly all veterans purchasing homes in California are eligible for a CalVet Home Loan, including veterans who served during peacetime. Only 90 days of active duty and discharge classified as "Honorable" or "Under Honorable Conditions" are required. Information to confirm your eligibility is disclosed on your "Certificate of Release or Discharge from Active Duty" Form DD214. Veterans currently on active duty are eligible after serving the 90-day active duty requirement. A Statement of Service from your current command is required. Current and former members of the National Guard, including US Military Reserves, may be eligible by meeting specific requirements.
You are encouraged you to call CalVet at 866-653-2510 or visit their website to confirm your eligibility.
Get Pre-Approved
How Much Home Can You Afford?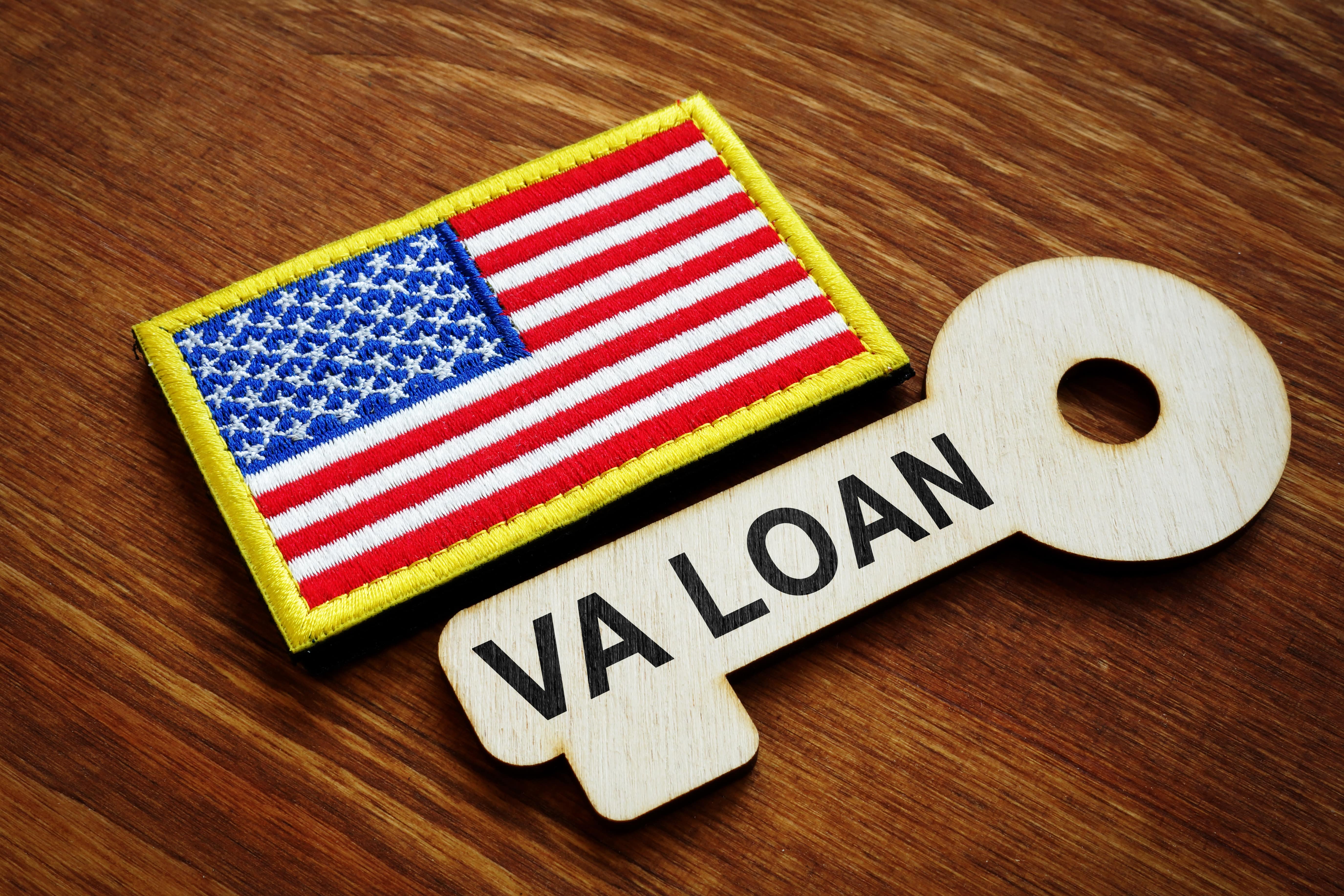 CalVet can help you get pre-approved for your purchase. A pre-approval confirms that you are eligible and financially qualified for a specified loan amount. Knowing the size of your loan will help you in selecting a home and negotiating your purchase.
You can start the pre-approval process by submitting an inquiry online at the CalVet website or you can download the application and submit it by mail, fax or email. Once you have obtained a pre-approval, you will know how much you can borrow, and be ready to purchase your new home.
Apply Online
Visit http://www.calvet.ca.gov/homeloans to start the application process. After answering a few questions, their system will confirm your eligibility. A CalVet representative will contact you to offer assistance and help you through the application process.
Use a Mortgage Broker
If you are already working with a mortgage broker, ask them about CalVet. If the broker is not approved with CalVet they can be approved during the application process.
Loan Amounts
CalVet's maximum loan amount is dependent upon varying loan features, such as the loan program or property type. CalVet offers a loan amount that exceeds conventional conforming loan amount limits. To obtain current maximum loan amounts, please visit our website or Call us at 866-653-2510.
Loan Fees
CalVet loan fees are typically lower than fees charged for other government or conventional loans. CalVet only collects an up-front funding fee and does not charge a monthly mortgage insurance premium, which can cost you thousands of dollars over the life of the loan. If you are using the CalVet/VA loan program and the veteran has a 10% or more disability rating, the funding fee is waived. Funding fees are subject to change. Please visit the CalVet website or call them for the most current information.
CalVet charges a 1% loan origination fee on all loans. CalVet makes your loan more affordable by not charging additional lender fees.
After the Closing of Your Loan
Your relationship with CalVet continues after loan closing through the servicing of your loan. CalVet provides online access to your account. By visiting their website, you can register to access your account online or you can call Loan Servicing at (916) 503-8362.
Use Your CalVet Loan Benefit Again and Again!
The CalVet Home Loan is not a one-time benefit. If you had a CalVet loan in the past that was paid in full as agreed, you may apply again.
Features of the CalVet Home Loan
Fire & Hazard Insurance at low group rates
Disaster Protection For earthquake and flood damage – great coverage with low deductibles and low premiums
Low Cost Group Life Insurance Coverage
Single Family Homes
Planned Unit Developments (PUD)
Condominiums
Manufactured Homes installed on a permanent foundation
Mobile Homes in Mobile Home Parks
Farms
VISIT WWW.CALVET.CA.GOV/HOMELOANS FOR MORE INFORMATION
THE CALVET HOME LOAN IS THE BEST LOAN ON THE MARKET FOR VETERANS PURCHASING HOMES IN CALIFORNIA. COMPETITIVE INTEREST RATES AND LOW DOWN TO NO DOWN PAYMENT WILL HELP YOU QUALIFY FOR A HIGHER LOAN AMOUNT WHILE KEEPING YOUR MONTHLY PAYMENT AFFORDABLE.
CalVet/VA
This loan provides up to 100% financing for veterans that are both eligible for the Federal VA loan benefit and have full entitlement from VA to guaranty the CalVet loan. The VA funding fee can be financed with the loan. Veterans with a 10% or more disability rating are exempt from paying the VA funding fee. With low down to no down payment, your required cash investment at closing is lower than with conventional financing.
CALVET 97
This loan provides alternative financing for veterans or property types that fall outside the CalVet/VA loan requirements. If you need a loan that exceeds your available VA entitlement only a 3% down payment is required.
Special Loan Programs CalVet Home Improvement Loans
Want to remodel, repair, add an addition or add disabled accessibility to your home? Home improvement Loans are available for existing mortgage holders.
CalVet Construction Loans
Want to build a home or place a manufactured home on your property? CalVet has a Construction Loan to help you buy a home site and get your home built all with one loan and one-time escrow, saving you time and money.
CalVet Rehabilitation Loans
Looking at properties in need of repair. A CalVet Rehabilitation Loan can be used to purchase a qualifying home and then provide funds to do the repairs and renovations necessary to make it just right for you.
VA helps Service members, Veterans, and their families become homeowners. As part of our mission to serve you, we provide a home loan guaranty benefit and other housing-related programs to help you obtain, retain, or adapt a home for your own personal occupancy.
VA-guaranteed loans are provided by private lenders, such as banks and mortgage companies, and not by VA directly. Through the VA Home Loan Guaranty Program, VA guarantees a portion of your loan against loss and helps lenders provide you with more favorable financing terms.
VA home loans can benefit you in many ways:
VA home loans often have lower interest rates and closing costs than conventional loans
You may not have to make a down payment and mortgage insurance is not required
You do not have to pay a penalty if you pay off your VA home loan early
VA Loan Technicians can work with you to explore all options to avoid foreclosure if you are having difficulty making payments. Call VA at 877-827-3702 to speak to your nearest Loan Technician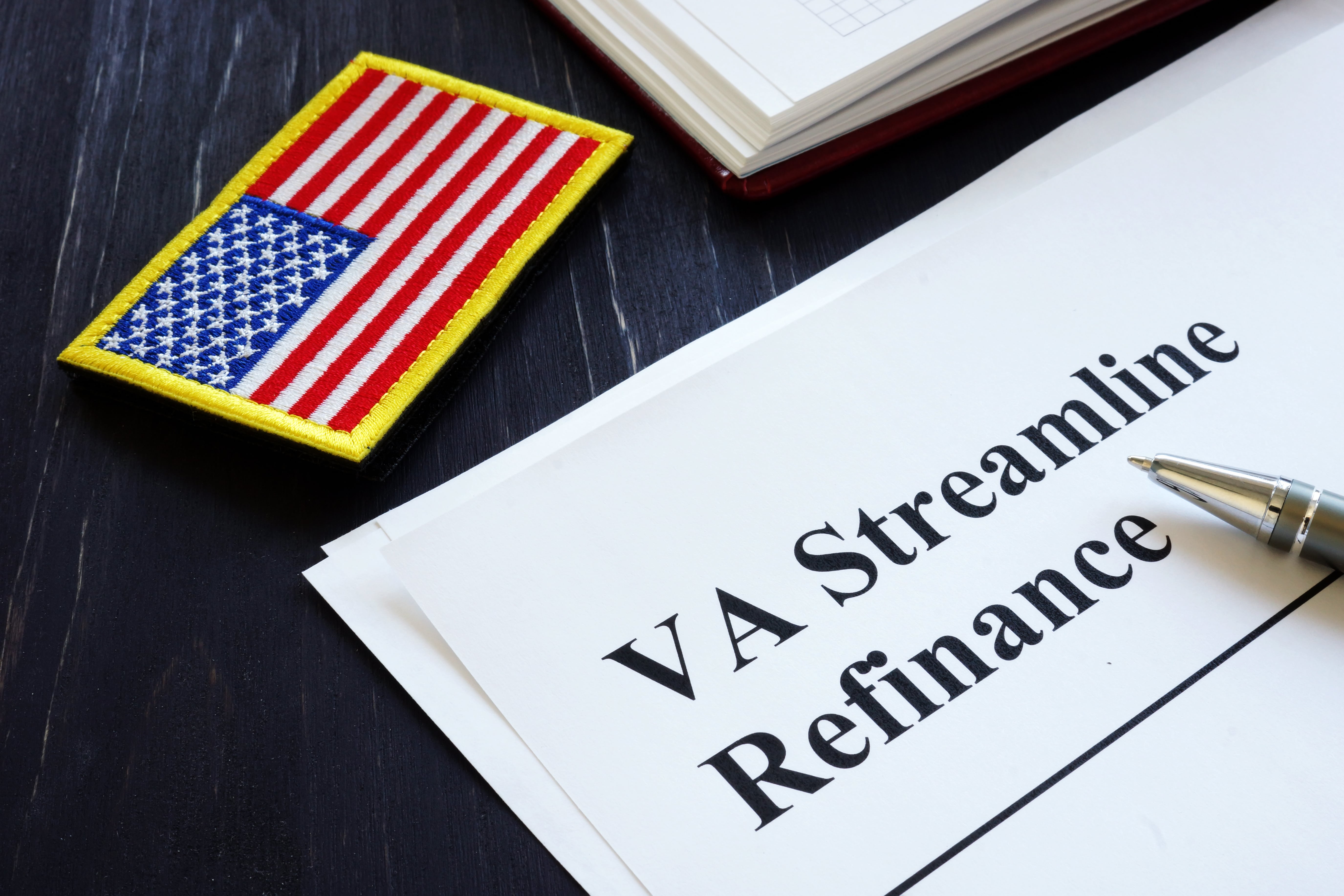 If you are eligible for a VA-guaranteed home loan, you can use the loan to:
Buy a home or residential condominium
Build a home
Simultaneously purchase and improve a home
Refinance an existing non-VA loan
Refinance an existing VA loan to reduce the interest rate
Buy a manufactured home to be permanently affixed to a lot already owned or buy a manufactured home and lot to which the home will be permanently affixed Obtain energy efficient improvements, such as solar heating
---
Eligibility
To be eligible for a VA-guaranteed loan, you must meet credit and income standards and have a valid Certificate of Eligibility (COE). The home must be for your own personal occupancy. You must have been discharged under conditions other than dishonorable and meet these service requirements:
Qualifying Wartime &
Peacetime Periods
Qualifying Active
Duty Dates
Minimum Active Duty
Service Requirements
Veterans
WWII
9/16/1940 – 7/25/1947
90 total days
Post-WWII
7/26/1947 – 6/26/1950
181 continuous days
Korean War
6/27/1950 – 1/31/1965
90 total days
Post-Korean War
2/1/1955 – 8/4/1964
181 continuous days
Vietnam War
8/5/1964 – 5/7/1975 *For Veterans who served in the Republic of Vietnam, the beginning dat 2/28/1961
90 total days
Post-Vietnam War
5/8/1975 – 8/1/1990
181 continuous days
24-month Rule
9/8/1980 – 8/1/1990 *The beginning date for officers is 10/16/1981

24 continuous months, OR
The full period (at least 180 days) which you were called or ordered to active duty

Gulf War
8/2/1990 – Present

24 continuous months, OR
The full period (at least 180 days) which you were called or ordered to active duty

Active Duty
Service members
N / A
N / A
90 continuous days
National Guard &
Reserve Members
Gulf War
8/2/1990 – Present
90 days of continuous service
Six Years of service in the Selected Reserve or National Guard, AND

Were discharged honorably, OR
Were placed on the retired list, OR
Were transferred to the Standby Reserve or an element of the Ready Reserve other than the Selected Reserve after service characterized as honorable, OR
Continue to serve in the Selected Reserve

*If you do not meet the minimum service requirements, you may still be eligible if you were discharged due to (1) hardship, (2) the convenience of the government, (3) reduction-in-force, (4) certain medical conditions, or (5) a service-connected disability.
---
VA-Guaranteed Home Loans
VA offers three home loan guaranty programs for Active Duty Service members, Veterans, National Guard members, Reserve members, and certain surviving spouses. There are three loan types:
Purchase Loan
Streamline Refinance Loan
Cash-Out Refinance Loan
Purchase Loan – A Purchase Loan can help you purchase a home at a competitive interest rate. Generally, you do not have to make a down payment or buy mortgage insurance to obtain a purchase loan.
Streamline Refinance Loan – With the VA Streamline Refinance Loan (also called the "Interest Rate Reduction Refinance Loan" or IRRRL) you can obtain a lower interest rate by refinancing your existing VA loan. You can also refinance a VA adjustable rate mortgage (ARM) into a fixed rate mortgage.
Cash-Out Refinance Loan – If you want to cash out your home equity so you can pay other debt, pay for school tuition, or make home improvements, then VA's Cash-Out Refinance Loan may be an option. The Cash-Out Refinance Loan can also be used to refinance a non-VA loan into a VA loan. VA will guaranty loans up to 100% of the value of your home.
Loan Limits – VA does not set a cap on how much you can borrow to finance your home. However, there are limits on the amount of liability VA can assume, which usually affects the amount of money an institution will lend you. These loan limits vary by county, since the value of a house depends in part on its location.
VA guarantees a maximum of 25% of the VA county loan limit for loans over $144,000. To view VA's maximum guaranty amount for your property location, check out the current list of county loan limits at www.benefits.va.gov/homeloans.
Funding Fees – Generally, Veterans using the VA Home Loan Program must pay a funding fee required by law. The funding fee varies based on the type of loan and your military category, if you are a first-time or subsequent loan user, and whether you make a down payment.
You do not have to pay the funding fee if you are:
A Veteran receiving VA compensation for a service-connected disability, OR
A Veteran who would be entitled to receive compensation for a service-connected disability if he or she were not receiving retirement or active duty pay, OR
A surviving spouse of a Veteran who died in service or from a service-connected disability, OR
A Veteran rated eligible to receive VA disability compensation based on a pre-discharge rating and examination, or a rating based on existing medical evidence, such as treatment or service records.
Certificate of Eligibility
In order to qualify for a VA backed loan you must obtain a Certificate of Eligibility (COE) from VA that verifies you or your spouse's military service. The easiest way for you to obtain a COE is through www.ebenefits.va.gov. Your lender can also obtain your COE online through the internet based application, WebLGY.
Housing Authority of the County of San Bernardino
Who we are
The Housing Authority of the County of San Bernardino (HACSB) is one of the most progressive housing authorities in the Country and also the largest provider of affordable housing in San Bernardino County. HACSB proudly owns and/or manages programs with approximately 13,000 housing units and vouchers combined to serve approximately 25,000 people, most of whom are seniors, individuals with disabilities, veterans, and children.
Unlike other health and human services programs, we provide housing assistance based on the number of vouchers and public housing units for which we are authorized and funded through the U.S. Department of Housing and Urban Development (HUD) – unfortunately we do not have the resources to provide immediate housing assistance. As families move off our various affordable housing programs, new families are pulled and housed off the waiting list. As a result, it takes years for low-income families to receive housing assistance.
Housing Types
HACSB is committed to providing both traditional affordable housing assistance as well as mixed-income housing developments that complements existing communities. Below are the different types of housing HACSB manages and/or administers:
Tenant-Based Voucher Rental Assistance Program Units: 10,120. These units are privately owned, with rent subsidies paid directly to owners by the Housing Authority. These programs are managed by HACSB offices in Ontario, San Bernardino, Upland, and Victorville.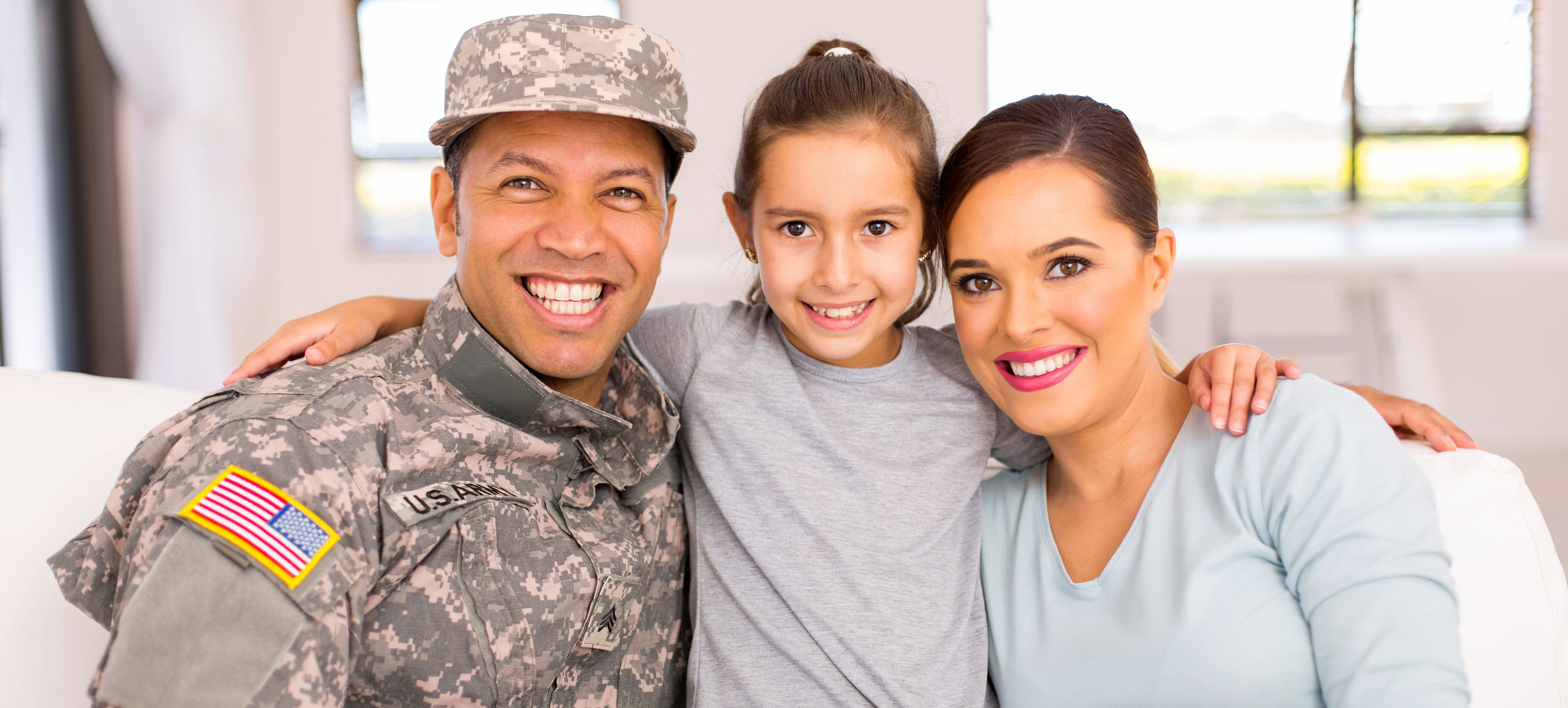 Housing Authority-Owned Units: 2,106
These units are owned by the Housing Authority and were either acquired or developed through a variety of partnerships with the state of California, San Bernardino County Department of Community Development and Housing, various cities throughout the county, and Housing Partners I Inc., a nonprofit public housing corporation.
Limited Liability Company and Limited Partner Units: 538
These units are owned by a limited partnership or limited liability company of which the Housing Authority is a member.
Public Housing Units: 216
These units are owned and managed by the Housing Authority through its offices in Barstow, Chino, Colton, Redlands, San Bernardino, and Upland.