Post-9/11 GI Bill (Chapter 33)
The Post-9/11 GI Bill is an education benefit program for individuals who served on active duty after September 10, 2001.
You can use the Post-9/11 GI Bill at colleges, universities, trade schools, and for on-the-job training, apprenticeships, and flight schools.
To see what programs are currently approved for VA benefits, visit the USDVA website at: http://www.benefits.va.gov/gibill/.
You can also use the Post-9/11 GI Bill for tutorial assistance, licensing (attorney license, cosmetology license, etc.) and certification tests (SAT, LSAT, etc.).
Eligibility
You may be eligible if you served at least 90 aggregate days on active duty* after September 10, 2001, or were honorably discharged from active duty for a service-connected disability after serving 30 continuous days following September 10, 2001.
*includes active service as a National Guard member under title 32 U.S.C. for the purpose of organizing, administering, recruiting, instructing, or training and active service under section 502(f) of title 32 for the purpose of responding to a national emergency.
Education Benefits
You may receive a percentage of the following payments (see chart).
A Tuition and Fee payment that is paid to your school on your behalf
A Monthly Housing Allowance (MHA) that is equal to:

The basic allowance for housing (BAH) payable for the zip code of your school to a military E-5 with dependents for students pursuing resident training
One-half the BAH national average for students training solely by distance learning
The national average BAH for students pursuing training at foreign schools
A Books and Supplies Stipend of up to $1000 per year
| | |
| --- | --- |
| Individuals serving an aggregate period of active duty after September 10, 2001, of: | Percentage of Maximum Benefit Payable |
| At least 36 months | 100% |
| At least 30 continuous days and discharged due to service-connected disability | 100% |
| At least 30 months < 36 months | 90% |
| At least 24 months < 30 months | 80% |
| At least 18 months < 24 months | 70% |
| At least 12 months < 18 months | 60% |
| At least 6 months < 12 months | 50% |
| At least 90 days < 6 months | 40% |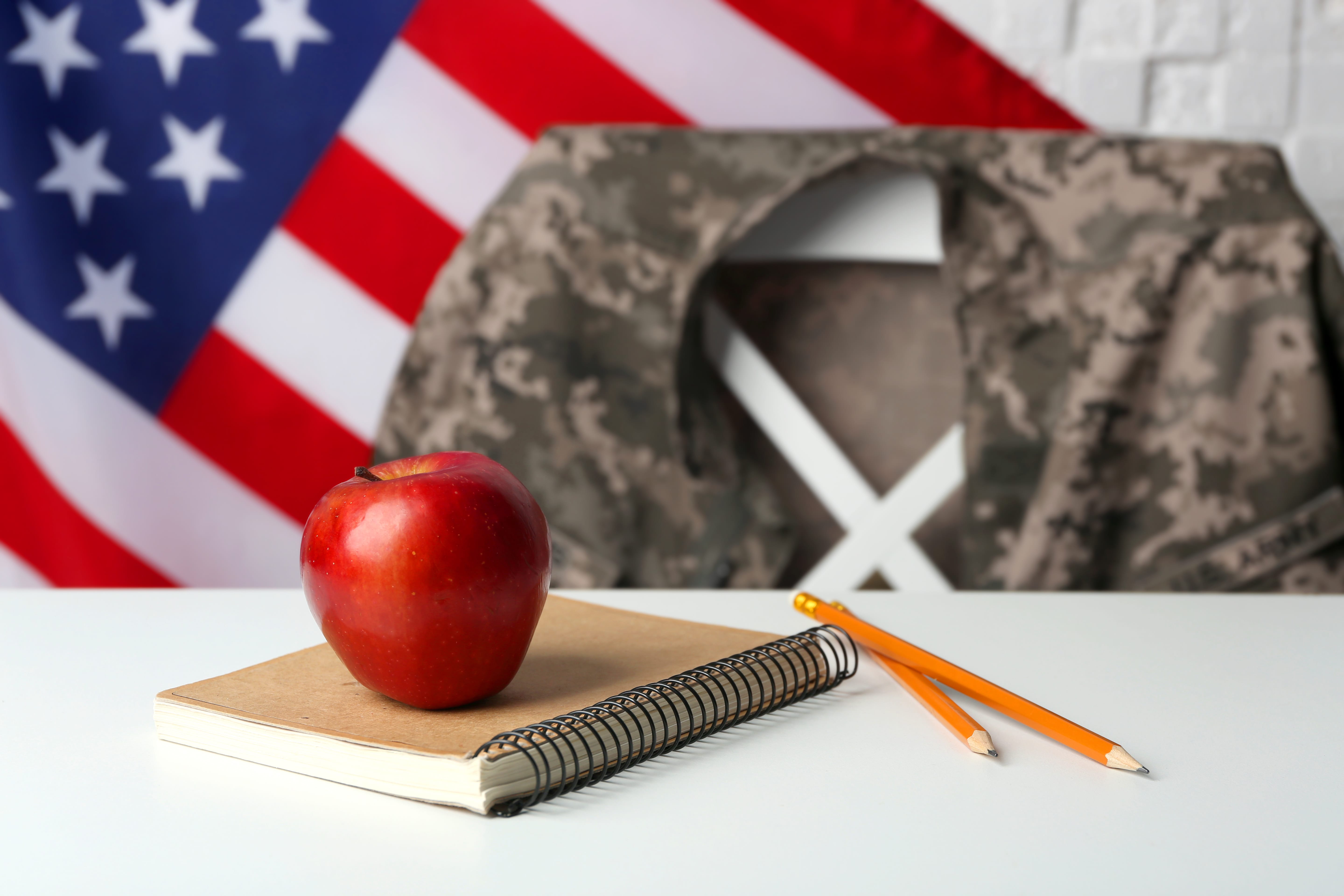 Transitioning from military service member to college student can be challenging. To assist with this process, most California State Universities and community colleges have a Veteran Resource Center (VRC). The VRC can assist you with academic counseling and guidance to ensure success in your academic endeavors. Additionally, the VRC can provide information about military transcript requests, GI Bill benefits, financial aid, etc.
Many VRCs provide these services:
Study Center
Computer Lab
Free Printing Services
Work Study Opportunities
Tutoring Services
Contact the college or university you are interested in attending for more information on their VRC.